Ras Abu Aboud Stadium is being built to serve as one of the playing venues of the 2022 World Cup.
The stadium was proposed as one of six newly built stadiums for the World Cup.
It will have a capacity of 40,000 seats. Construction started in 2018 and it is expected to be completed in 2021.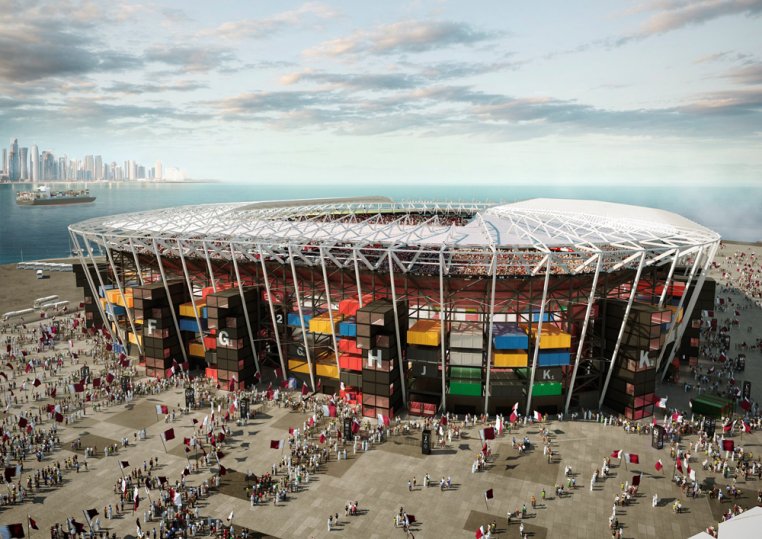 The Stadium is being built on the shore of the Gulf in the east of Doha near the Port and Hamad International Airport.
It lies about five kilometres from the central parts of Doha around the Corniche
The stadium is part of a new development that is being built on land that previously housed heavy industry.
It was constructed of modular building blocks including shipping containers.
Surprisingly, it will be entirely dismantled and repurposed after the World Cup.
During the World Cup, Ras Abu Aboud Stadium will host five first round group matches and of round of 16 match.
ALSO SEE;
2022 FIFA World Cup vital dates
Electric atmosphere
The design concept will result in the swift, cost-efficient construction of a stunning arena, which will have an elegant curved square form.
Enclosed shape of the stadium will ensure a memorable atmosphere for fans and players alike.