Azam FC assistant coach Bahati Vivier claims that his side will do whatever it takes to eliminate Simba SC from the FA Cup.
The two giants were pooled together in the draw which was conducted on Friday in Dar es Salaam.
This will be the third time this season for the two teams to meet with the first two won by Simba SC 1-0 and 3-2 consecutively.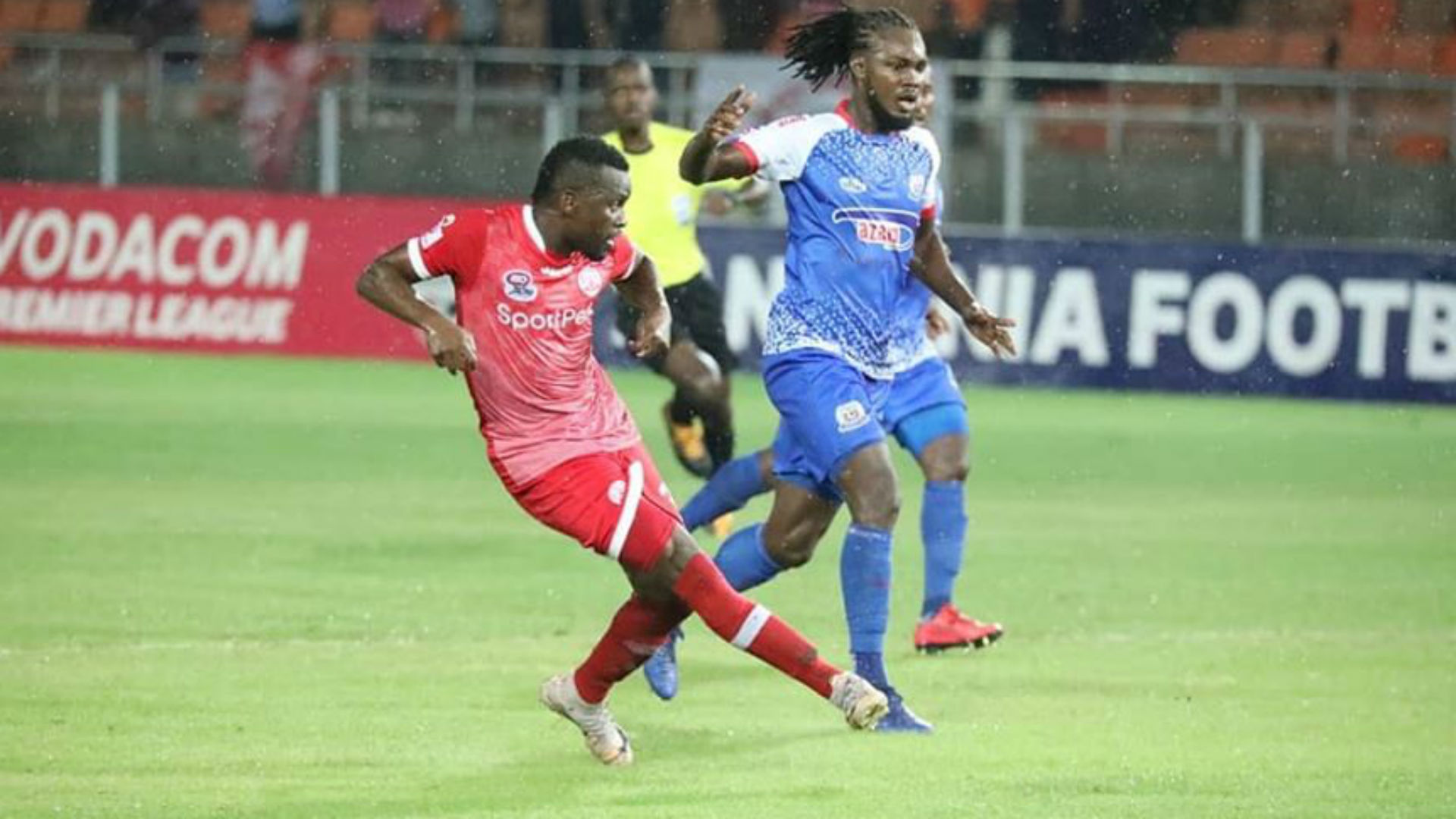 "We have followed the draw and we are coming up against Simba who are leading the league table.
"The match will definitely be difficult and I am sure all teams will fight to sail through," Bahati Vivier said before adding.
"I am sure we will prepare our team well, we will be up to the task to handle them."
"We have met against Simba twice in the league and they won twice, but this will not be a league match but a knockout battle."
"Our main target is to revenge against them, we must beat them after they managed to win twice in the league."
"We don't fear them, we will be ready for them and I know we will knock them out," Bahati Vivier added.
Azam targets FA Cup victory
The Chamazi-based side are aiming at winning this competition in order to represent Tanzania in the Caf Confederation Cup next season.
They are currently 17 points below table leaders Simba who are on 71 points and they look set to win the league.
In fact, Simba SC need just four wins from the remaining games to seal title victory.
Elsewhere, four-time champions Yanga SC will play Kagera Sugar in another quarter-final match.
Second-tier side Sahare All-Stars have a tough game against Ndanda SC while Namungo will battle off with Alliance.
ALSO, SEE
Azam FC to lock horns with Simba SC in FA Cup last eight

Wasswa Bbosa permanently confirmed as Express FC head coach

Eric Ouma targets Manchester United move

Simba SC targets four wins to retain the title
Support our journalism with a contribution of any size!!

Your support helps Cyclone Times to keep delivering quality journalism that's open for everyone around the world. Donate to us and push our news to the next level. We want to give you the best service everyday. Your contribution counts! (Mobile Money and Credit Cards are well support). Click Here to Donate